FILLER STRUCTURE
All our monoblock have a versatility and modularity in their configuration. This makes our product range machines flexibly to the various clients we offer:
MOTORIZATION
The engine runs with gearboxes / geared motors. All parts are designed to have easy maintenance and long life. Gimbals and belts are easy to perform in points replacements or recordings.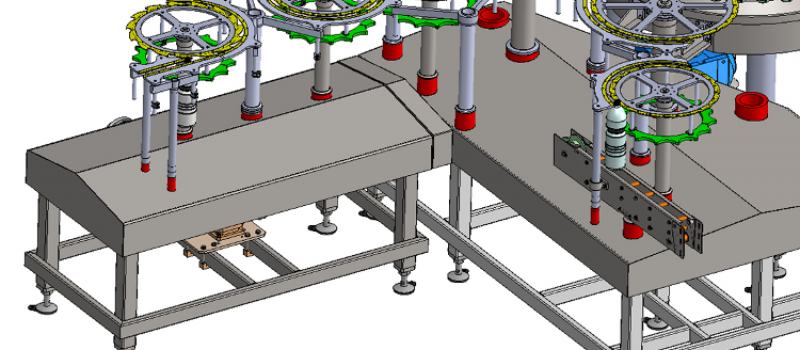 CAM SC/SA
The cam of the taps is supported by No. 3 columns on the front of the filler. Built completely in AISI 304 allows to pick up the bottle lifting cylinder.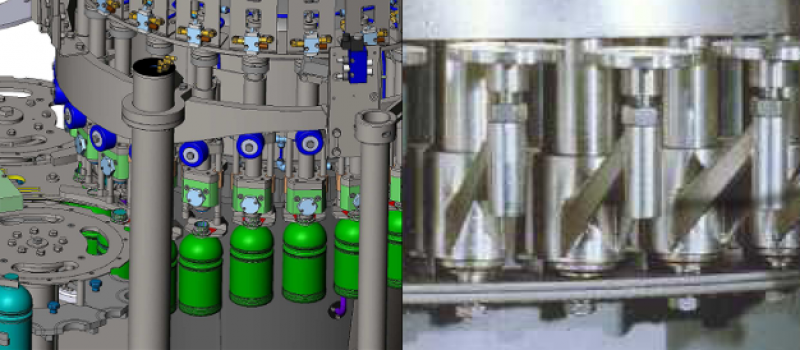 TANK CENTRAL SC / SA
The central tank is tested according to PED and is of our own design, construction, testing.
TANK FOR FLUIDS NOT DANGEROUS GROUP 2
Body Notified 00496 DNV
Maximun operating pressure 0,7 MPa (7 bar)
Minimum operating pressure atmosferic
Hidrostatic test pressure 1,05 MPa (10,5 bar)
Maximun operating temperature 60° C
Minimum working temperature 0° C
Fluid H2O + CO2
Volume 200 litri
PED Categoris III
Maximum Pressure in CIP 2 bar
Maximum Temperature in CIP 100°C.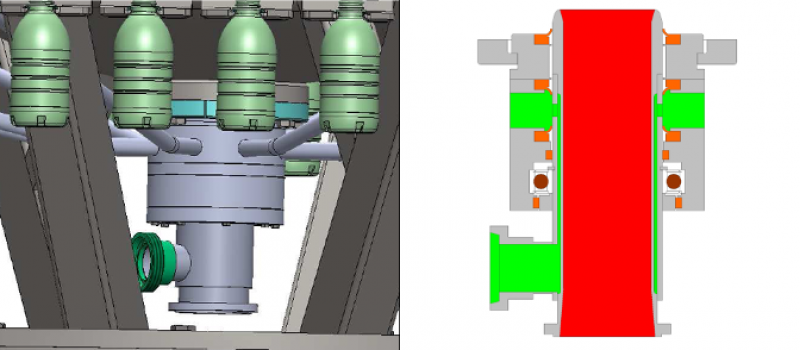 UPPER MANIFOLD
The upper manifold is one of the strategic points of the filler. Of simple construction and maintenance of the collector is positioned on the upper part of the machine.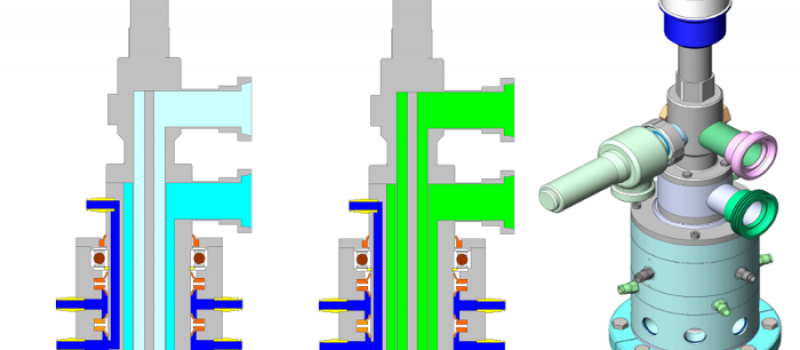 LOWER MANIFOLD SC
The lower manifold of the filler serves for the feeding of the product. Built with wide passages allows the product to have a low speed and the absence of turbulence. The decompression is collettorizzata through an outer gap by the filling valves to the manifold. This allows not to sugar residues in the external environment.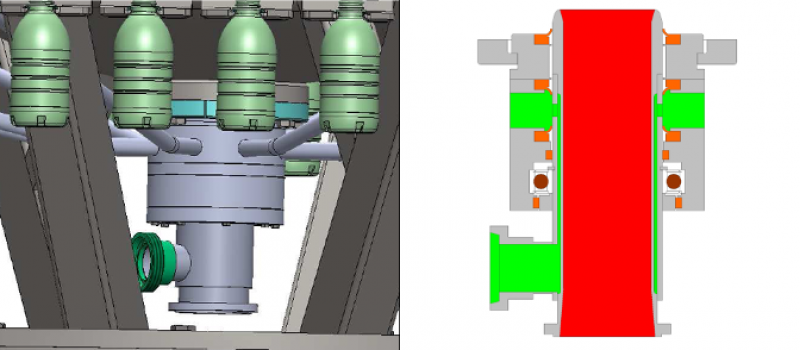 CONTROL PANEL
The control panel of the filler is an important interface operator / machine. Through this panel you can control all the operations of the filler, pressure, temperature, speed 'valves.
It is simple utilizzoper the operator and the graphical interface, pleasant, facilitates learning.